Disponibile per ios e Android
AVAILABLE FOR IOS AND ANDROID
THE EVENT APP FOR in-person, HYBRID AND ONLINE EVENTS
SharEvent is the event App that makes all events more functional, beautiful and engaging.
Use it to optimize operational management, increase participant satisfaction and put brands under the spotlight.
THE MOST COMPLETE EVENT APP YOU CAN FIND
Discover all modules and features
All materials are always at hand for all attendees in their most updated version. Even the event program can be updated in real-time and made available in its extended or concise form to all participants who can then use it to build their itineraries and individual agendas. Locations and maps are always accessible to ensure support and guidance.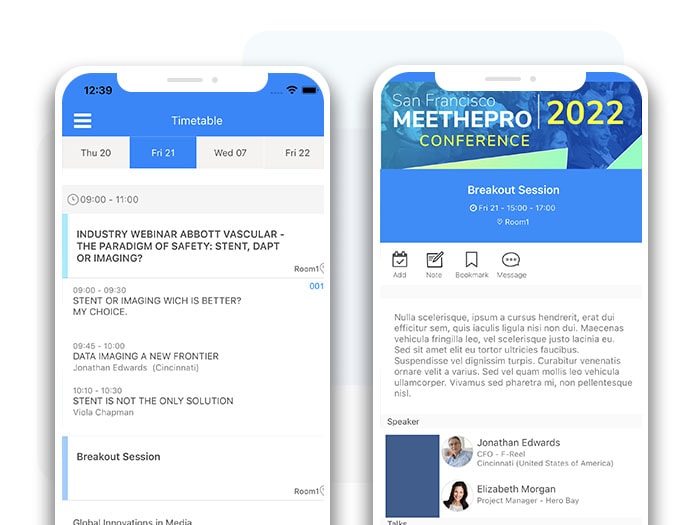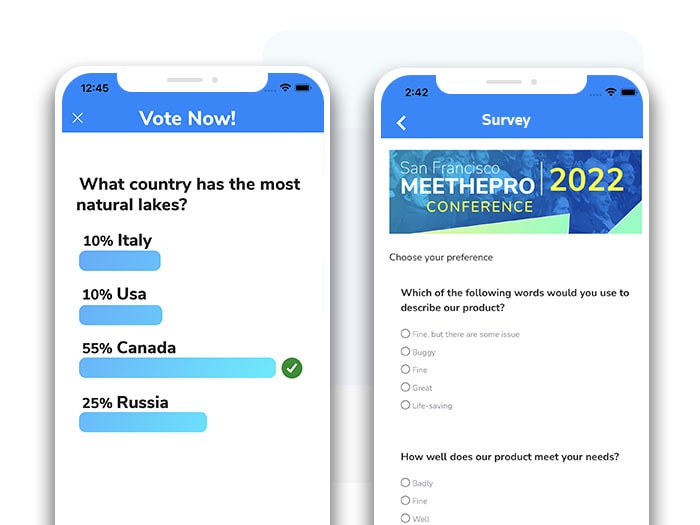 No need for voting machines or other bulky devices: with SharEvent the engagement and satisfaction of participants are measured with surveys and evaluation questionnaires which can be answered directly from smartphones. Voting is quick and can be carried out simultaneously in several rooms.
Make the registration and check-in of attendees easier and faster through an access control system
that also monitors and records attendance inside the event rooms.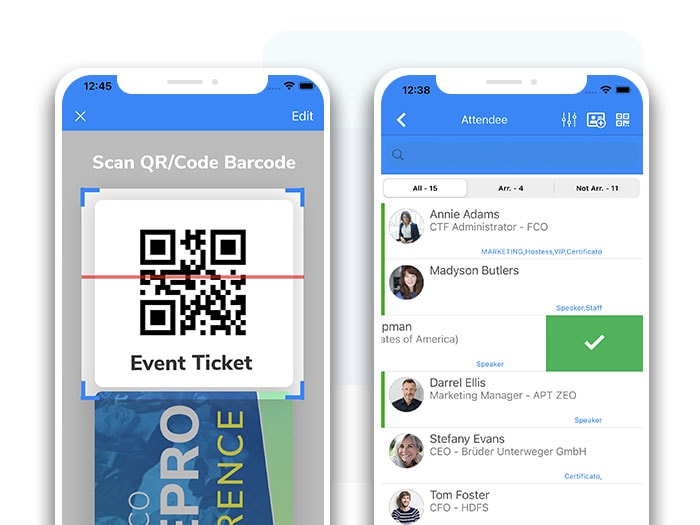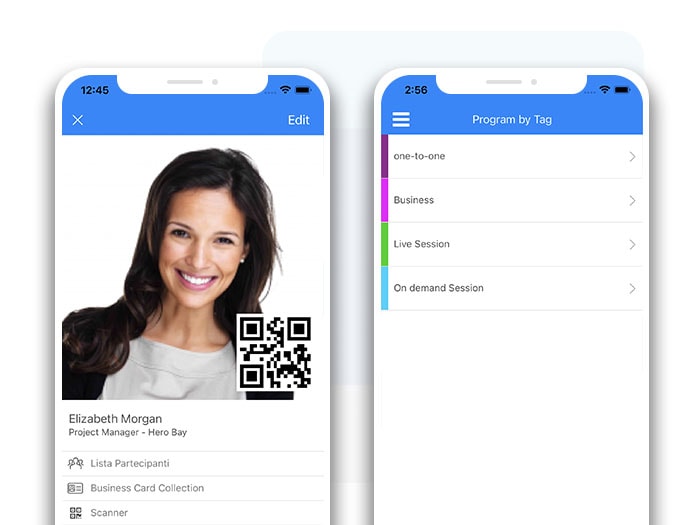 With SharEvent, each participant, speaker, and sponsor can create their own personalized agenda within the general program of the event. Reserved areas also allow attendees and groups to have different ways of attending the event and consult its materials.
Put your brand and the event under the spotlight by personalizing the graphics and appearance of the App. Use messages and notifications to maintain direct and constant communications between organizers, attendees, speakers, and exhibitors.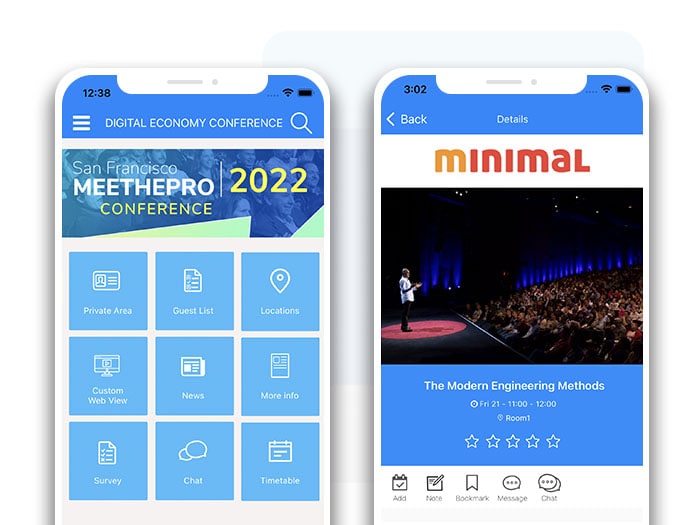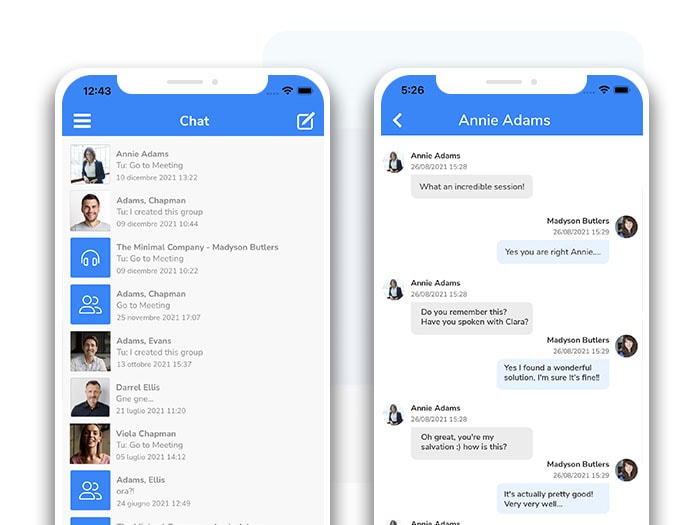 Use the Event App's tools for communication, gaming, networking and matchmaking to stimulate participation and engagement, and to promote sociality and the exchange of knowledge. 
Manage all that matters for your event through a single, user-friendly, and performing event management system, which also integrates smoothly with all your pre-existing software. 
Carry out activities on the go through the special version of the app reserved for organizers and event staff members. Keep all statistics and performance under control at all times through a practical, clear, and complete dashboard.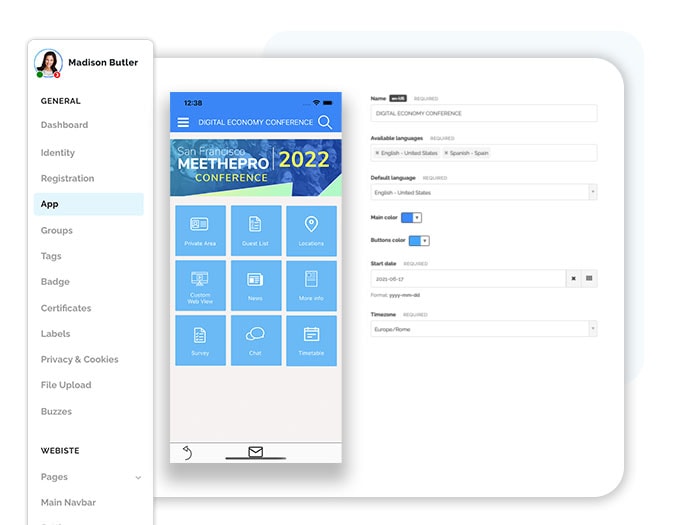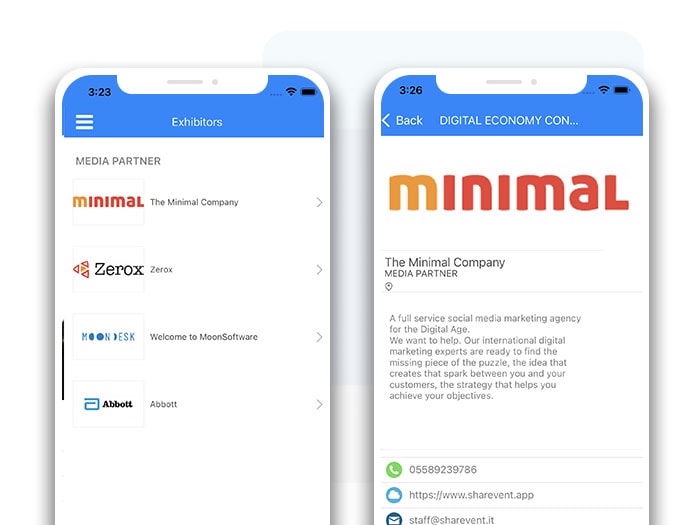 Open the exhibition area of your event 24/7 and bring it to every attendee's smartphone. Enhance  the experience of each visitor to the exhibitors' area with virtual stands and online agendas to schedule appointments and meetings .
START CREATING YOUR APP NOW