FULLY CUSTOMIZABLE WEBINAR PLATFORM
Take your webinars to the next level.
Create a rich and personalized setting where you can welcome participants and make yourself recognizable in their eyes.

SHAREVENT IS YOUR NEXT STEP FURTHER IN WEBINAR ORGANIZATION
SharEvent is much more than a simple webinar platform. It's an impactful webinar management software with which you can build engaging experiences for your attendees and express your creativity. Just like you do in any in-person event, with SharEvent you can create a welcoming and stimulating environment, personalized with your graphics and colors. Moreover, SharEvent's technology transforms any webinar into a moment of true learning and sharing, every product launch into an exciting experience, and every type of event into something memorable.
What makes SharEvent the best webinar tool?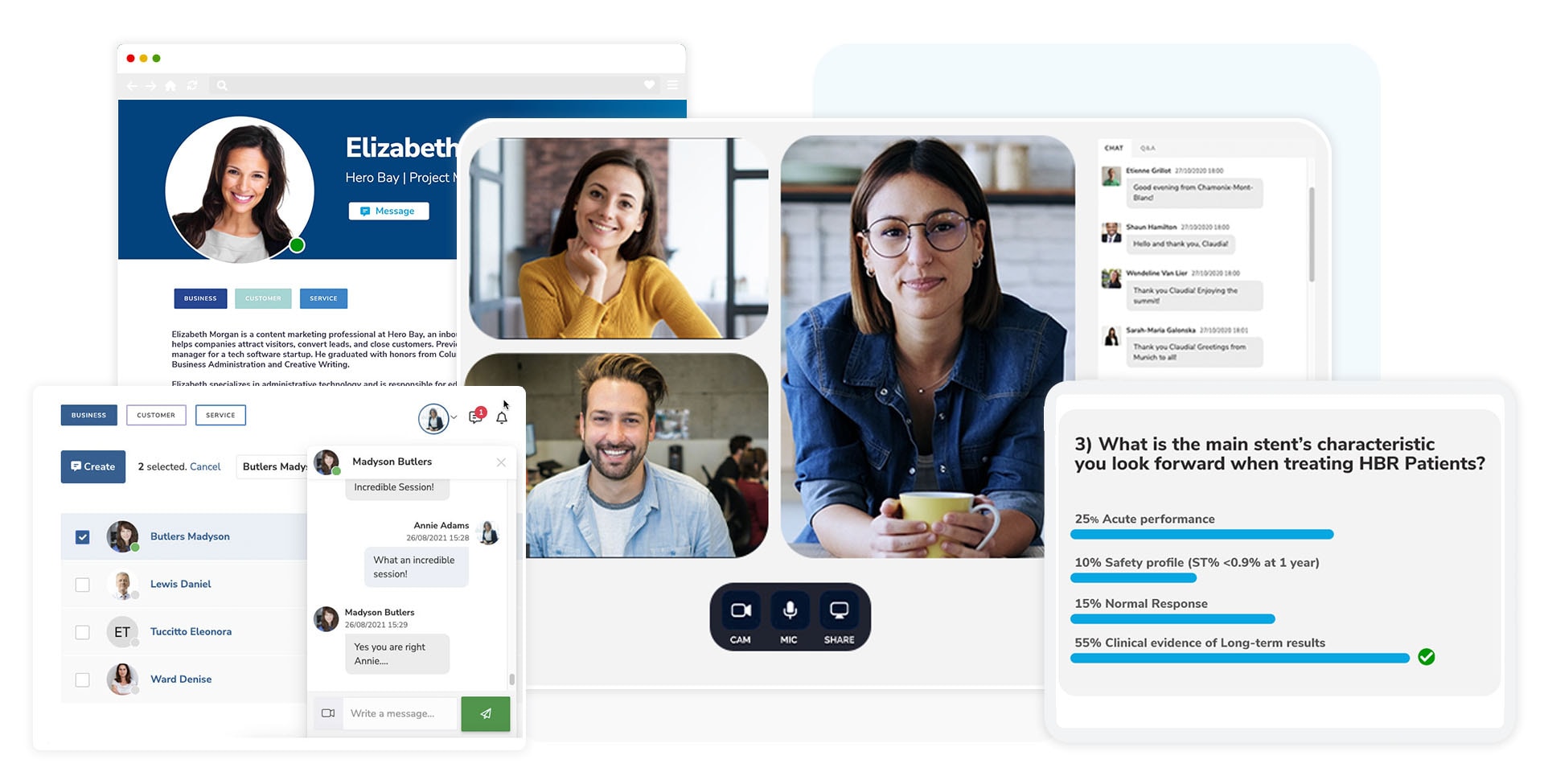 SharEvent allows you to create live, on demand and recorded webinars that are beautiful, effective and easy to manage.
So you don't need anything else.
With its webinar platform, SharEvent takes your webinars to a new level. Everything, from the branded setting to the management of contents and from chats to networking, is designed to create the best webinar experience for both participants and organizers.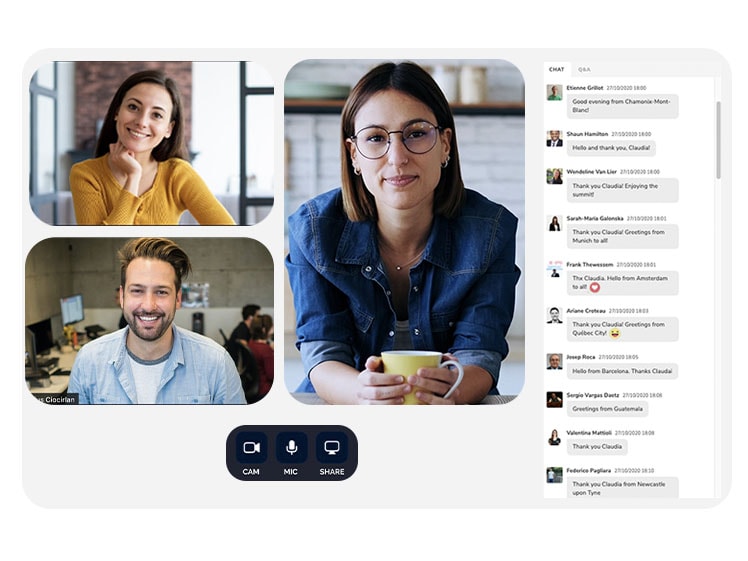 MULTIPLEX AND LIVE STREAMING
You can offer simultaneous conferences and webinars in multiple rooms and coordinate everything from the centralized management platform, which includes its own conferencing service, or can integrate external providers' services.
Avatar and counters can make the experience of webinars events even more engaging without the need for devices and augmented reality. People can feel as they are moving within the spaces and places designed for them to engage and network, thus stimulating the creation of new relationships.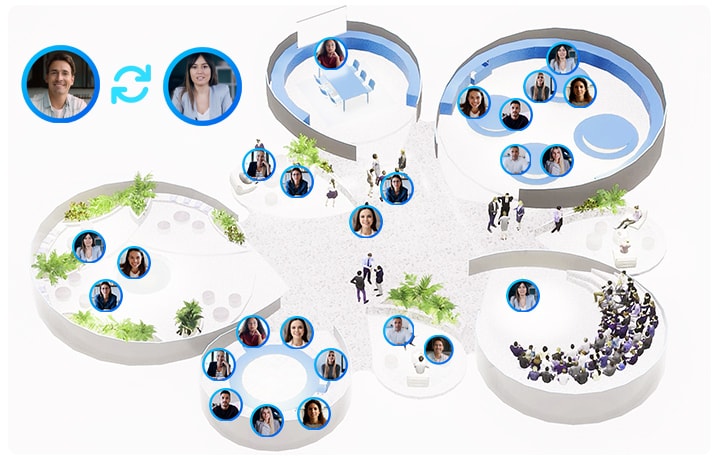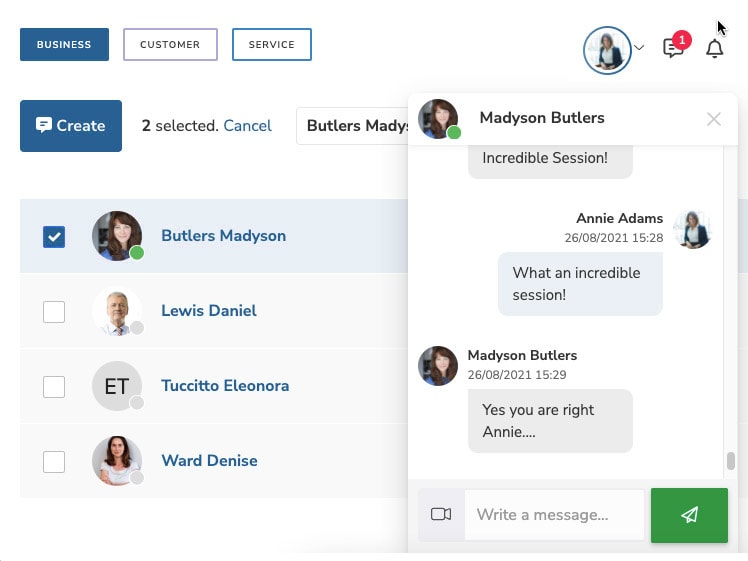 Engagement tools such as chats
help networking activities and the building of  relations
between attendees and with speakers. A
push notification system
ensures that everyone always has all the information they need to enjoy the event to the fullest. See more on
chats and notifications
Original and customizable games can support any type of event: from courses and webinars to training and teamwork.
Games can be used to verify learning, stimulate networking, or to simply entertain and relax attendees.
They can also
become marketing tools for branding and lead generation.
See more on 
gamification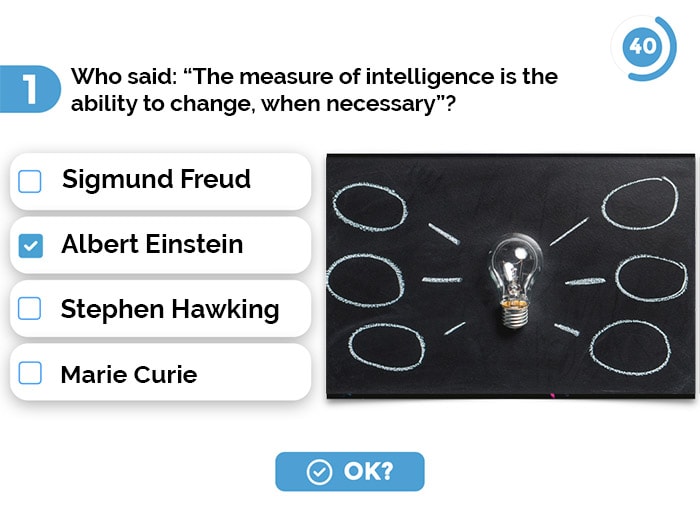 An exhibition area can be set up to showcase sponsors' and exhibitors' products and services. Stands can be visited 24/7 and they can be customized at a fraction of the cost of a physical booth. Monitoring of actions and interactions also produces useful data for the marketing activities of exhibitors and sponsors. Find out more about
SharEvent virtual fairs
SharEvent is safe, simple and flexible because it has been designed specifically for those who organize events, starting from their experience and their needs.
EXPERIENCES are BUILT AROUND PARTICIPANTS
Events created with SharEvent combine beauty and functionality to increase attendee satisfaction and create valuable relationships for sponsors and exhibitors.
ONLINE TO OFFLINE AND VICEVERSA
By using a single platform to manage all kinds of events, switching from an offline event to an online one and vice versa is seamless.
Data is always available in real time in order to allow for the best possible decisions in the smallest amount of time. Attendance statistics and attendance monitoring guarantee safety even for accredited training as well.
TURN YOUR ONLINE EVENT INTO A MORE EFFECTIVE, MORE BEAUTIFUL AND MORE SATISFYING EXPERIENCE FOR ALL ATTENDEES.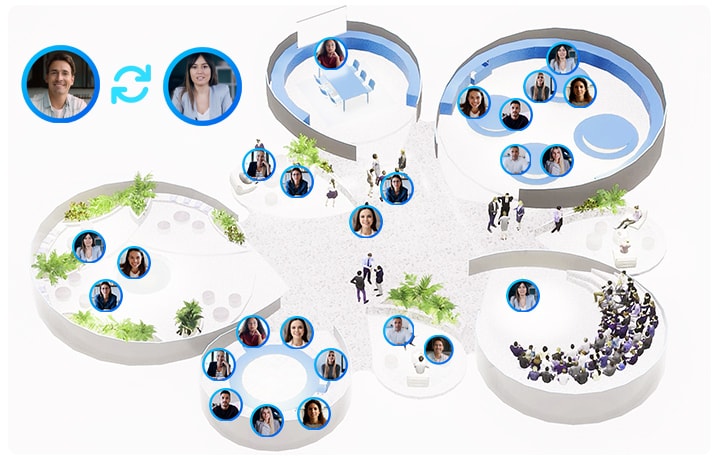 Companies trust SharEvenT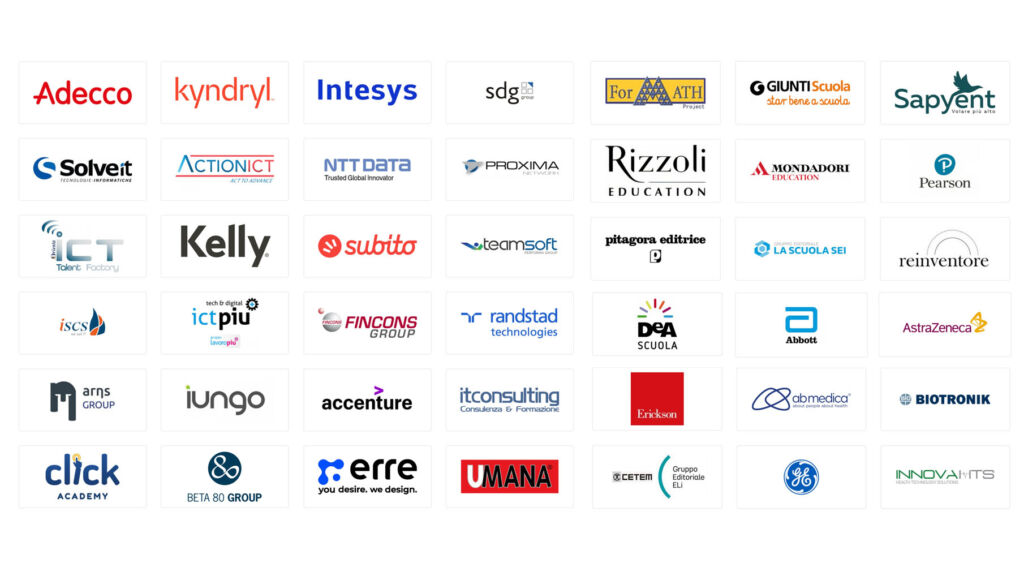 Complete platform in every aspect, the new website builder is fantastic and made me abandon the use of wordpress which cost more and needed my
The platform provides ample opportunities for the participants. There are plenty of activities to do to keep their interest high during breaks. The virtual experience
The interactive exhibit area was better than expected and generated tons of stats for sponsors.
Great support for my event from start to finish, SharEvent was a pleasure to work with.