Disponibile per ios e Android
Are you organizing a dinner, a presentation or an event and you need an accreditation and booking control system? Manage your guests with a practical and safe app that allows quick check-in and check-out from rooms and venues.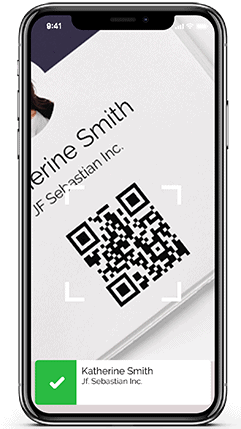 why choose SharEvent's Guest list app
SharEvent's Guest List App is the ideal tool to manage guest lists at any kind of event where the check-in of reservations and access permissions are crucial, such as dinners, exhibitions and demostrations.
While it can be used as a standalone App by staff members and managers for check-in and check-out procedures, it can also be used as an App Kiosk and can be connected to a printer to print badges.
SharEvent allows you to manage and control attendance at multiple gates, areas, rooms, locations.
It integrates seamlessly with the SharEvent management system and can thus be used to create statistics, predictive analysis, and to send messages and notifications to event participants.
It is fully multilingual, is ISO 27001 certified and complies with the GDPR regulation. Its servers are located in Europe and the databases are encrypted for maximum security.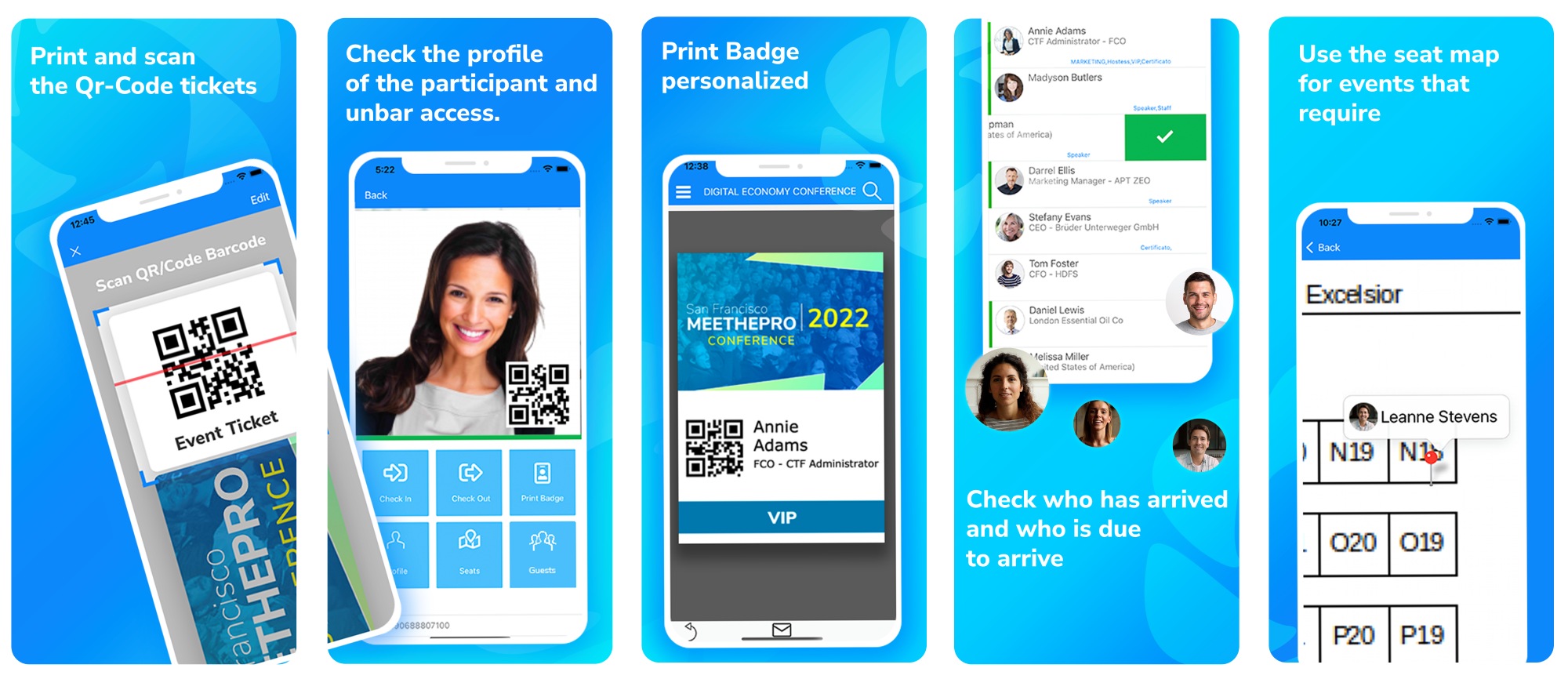 Import the guest list in CSV form or enter them manually via the management system. Configure the App and send the tickets/reservations.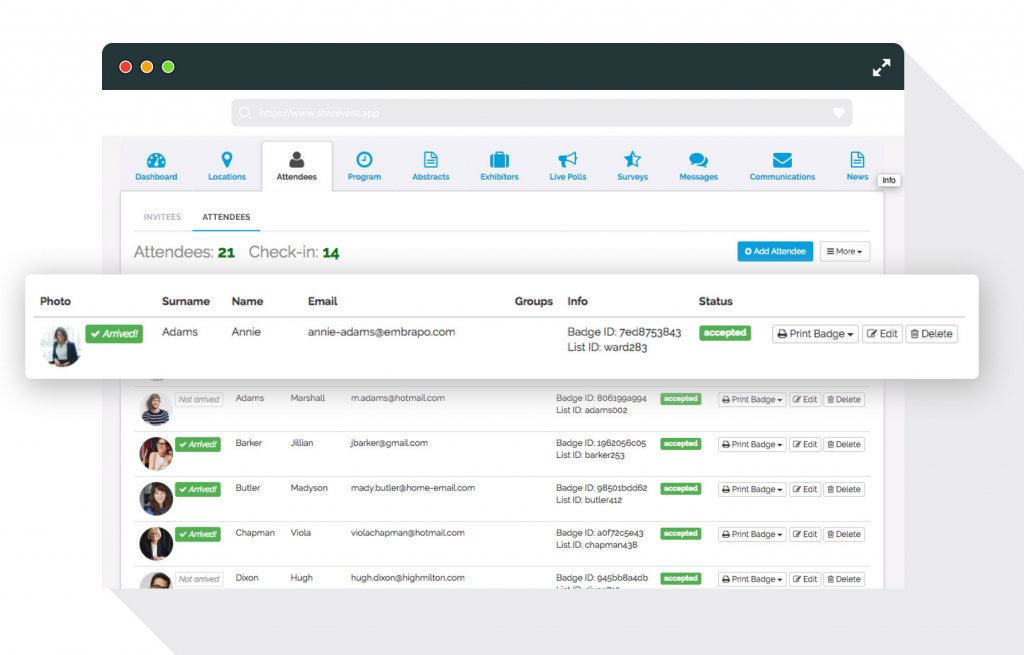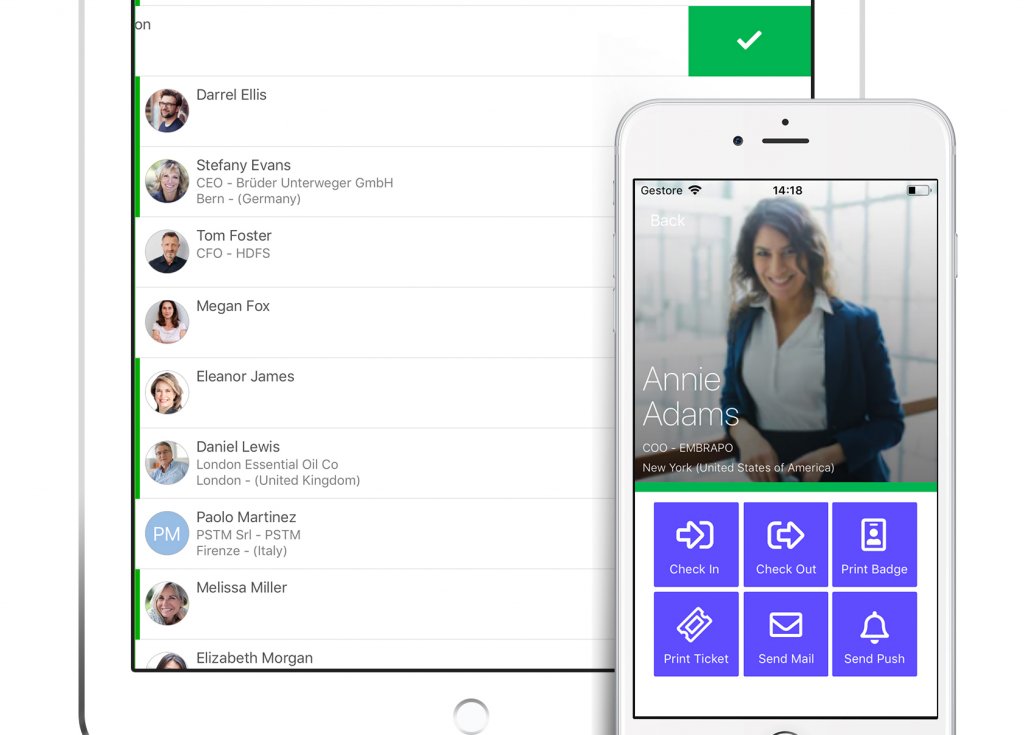 Print badges or use the App to control attendance and access. Eliminate paper lists by using the check-in directly from smartphone. It works well with lists over 2000 participants.
Check entrance and exit time stamps, view the reports, or download them for futher use and planning.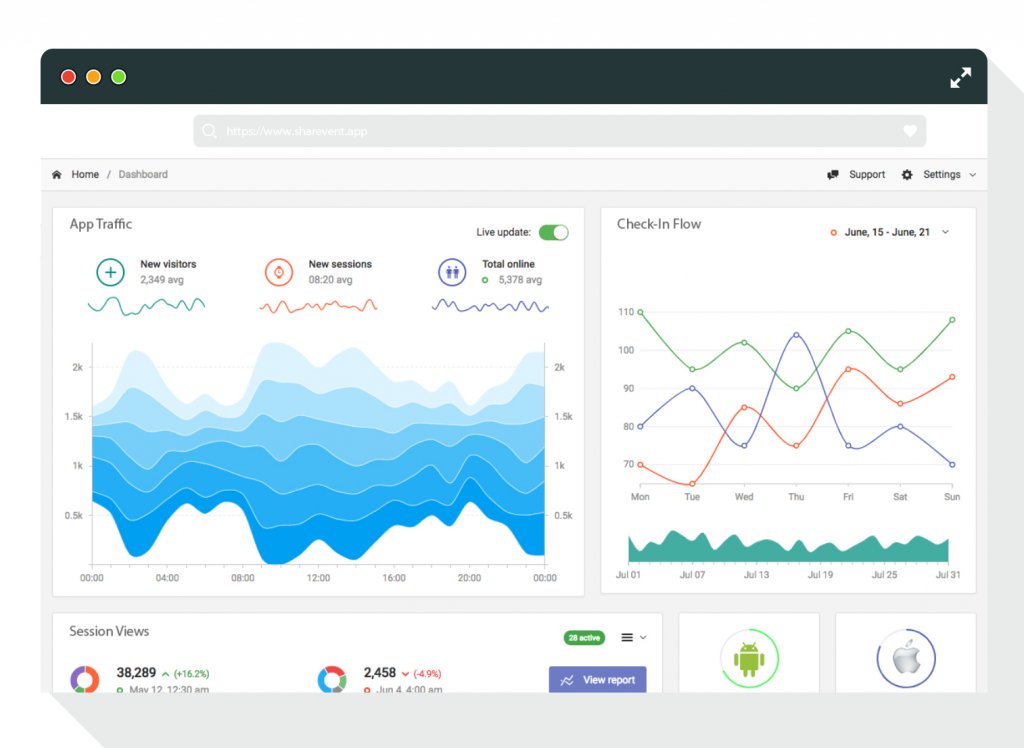 Start building your app now