Open the exhibition area of your event 24 hours a day by making it virtual. Increase the satisfaction of exhibitors and their opportunities to grow their business.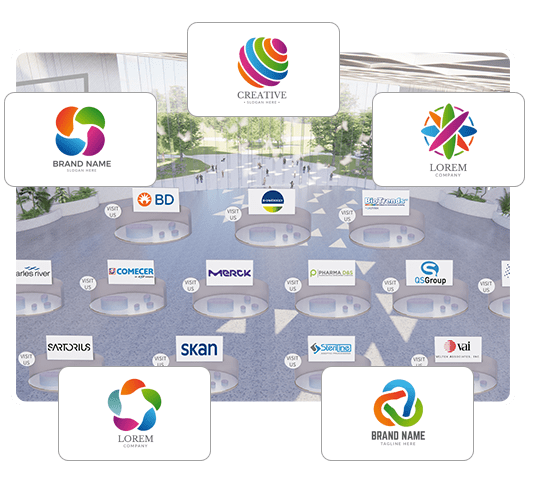 Thanks to virtual booths, the exhibition area is open 24 hours a day. Each exhibitor has a virtual space to insert information, documents, images, and link to websites and social media channels for the company and/or its products and services.
Beacon technology allows event participants to be notified – while in the physical exhibition area – of their proximity to the booth of a product or service that they already visited virtually. This increases the integration between the physical and virtual experience, resulting in an increase in the interactivity and ROI of exhibitors.
EXHIBITORS AND SPONSORS AREA
Sponsors and exhibitors can have the visibility they deserve. An ad-hoc module allows for the creation of a fully navigable sponsor/exhibitor area, inside which each sponsor or exhibitor can insert personal cards, with name, logo, website, contacts, and text spaces to highlight the history and activity of the company and the brand.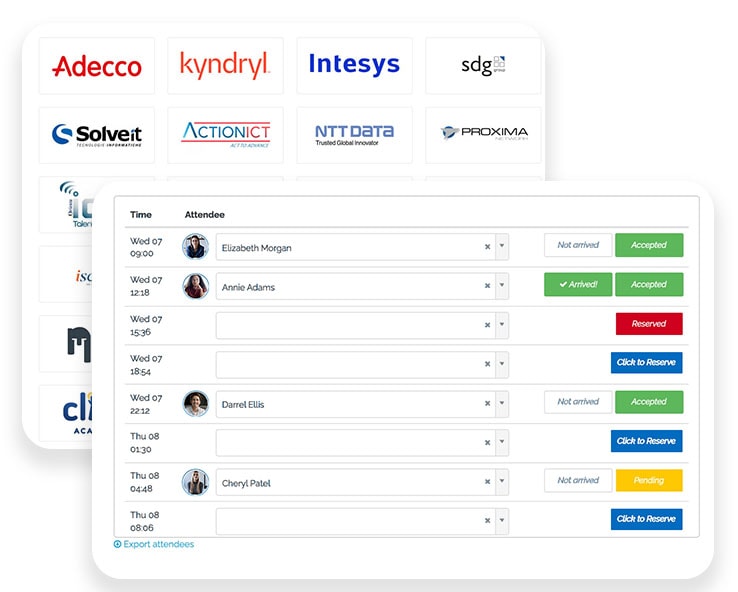 SharEvent allows all event participants to organize their own personalized agenda to schedule meetings and appointments with other attendees, or with exhibitors and sponsors. Meetings can be scheduled in advance on a shared agenda so that times are optimized and satisfaction increases.
Start planning your event now