Marketing and Branding
A complete set of marketing and branding tools for an effective promotion strategy for events.

try it out now with a free demo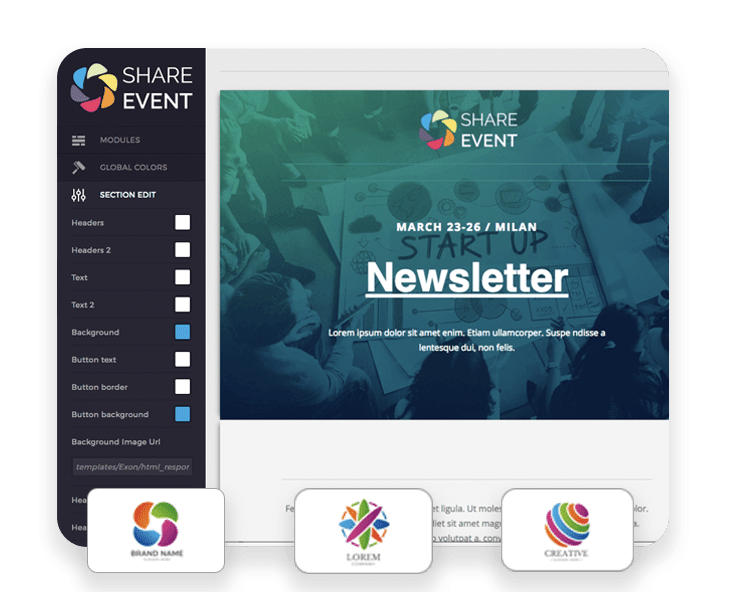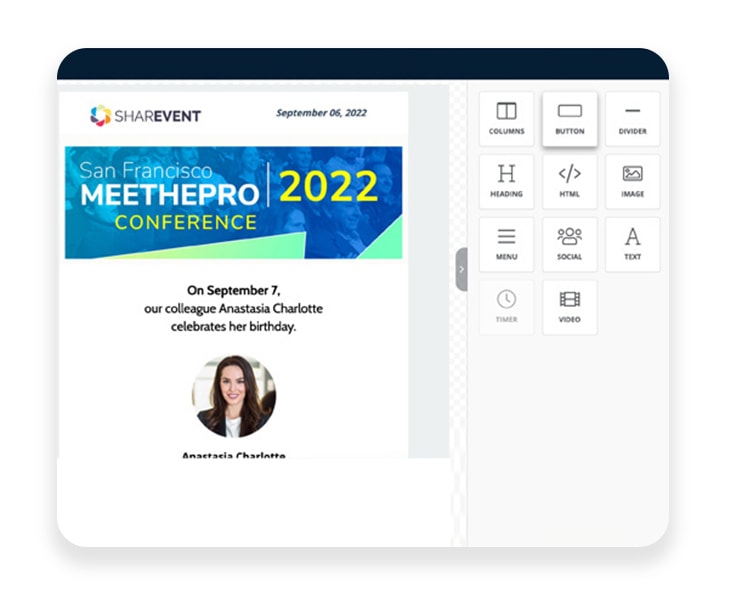 newsletter
SharEvent's newsletters create an ongoing relationship with the audience of the event, right from its first contact with the organization. Customized graphics help branding and increase the recognition and visibility of the event and its organizers. Contents keep the public updated on all the news of the event and provide all the useful information to optimize their participation. Additionally, the possibility of creating differentiated sending groups makes SharEvent's newsletters particularly useful and effective tools for the transmission of confidential information such as access credentials and badges .
push notifications
SharEvent notifications allow messages to be sent directly to the App, and are received even if it is closed or "in bar". In this way, participants can be informed of any program changes, remember important sessions or even last-minute changes. Notifications can be sent immediately or can be scheduled for automatic sending, so the organizational work also becomes simpler and more streamlined.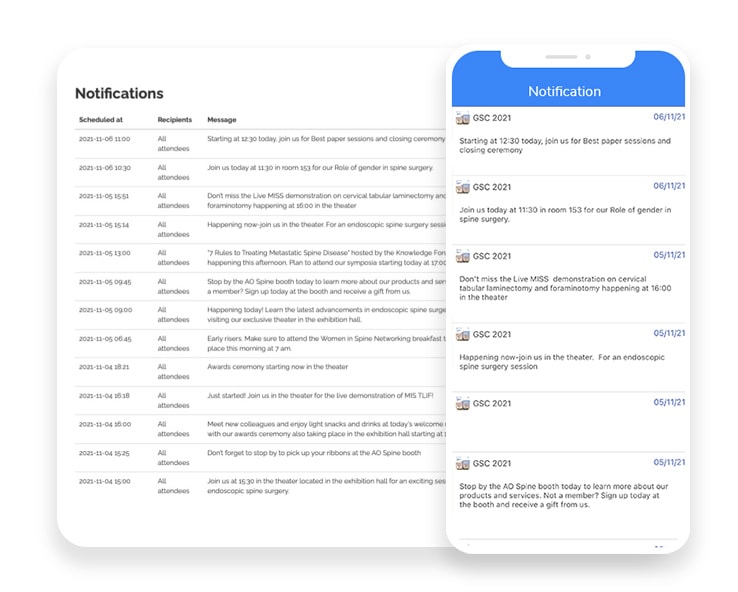 website
SharEvent creates beautiful, functional, and customized websites to promote each event and do marketing. Custom templates, optimized content, and total accessibility on all devices: this is how the websites created by SharEvent become effective communication, visibility, and branding tools for the event and its organizers.
Start planning your event now