Measure knowledge, attention and satisfaction with a set of polling and voting tools that are available straight on your attendees' smartphones, without the need for voting machines or other external tools.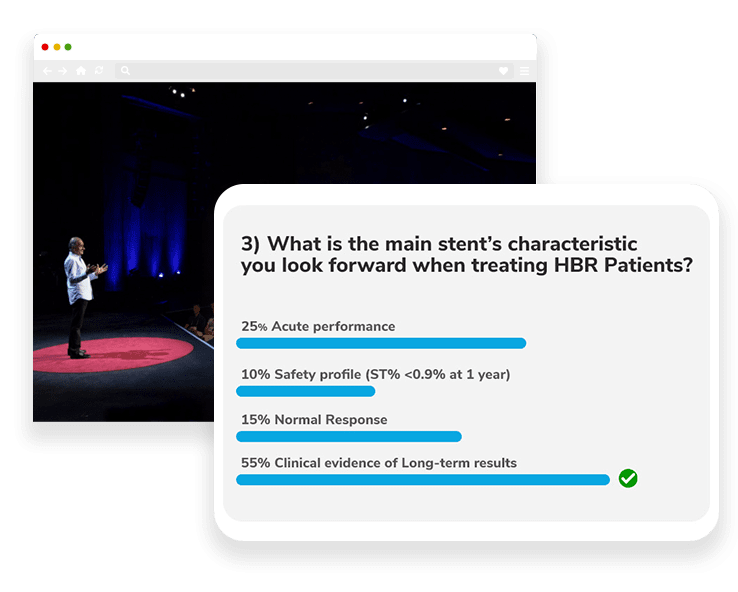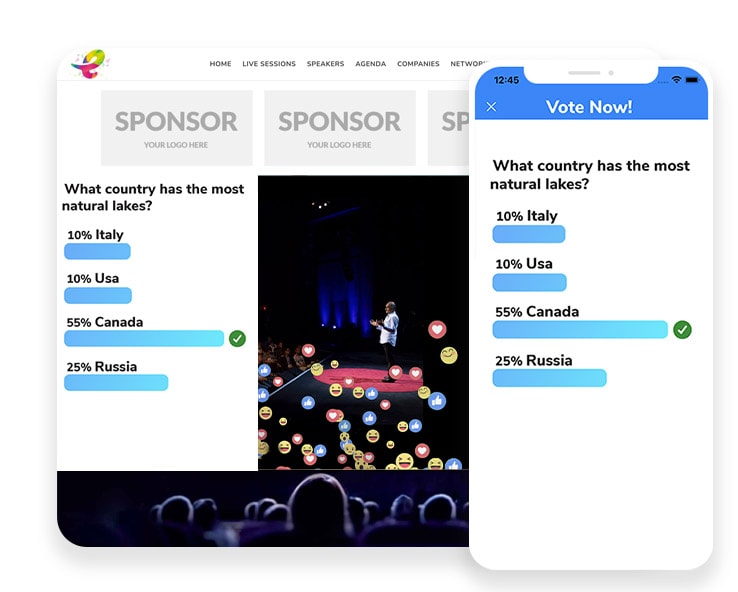 SharEvent gives events real-time electronic voting without the need to use additional tools such as voters or other devices. All participants in the event can access the voting system directly from their smartphones and eventually observe the results through summary graphs and statistics. SharEvent's voting system can manage multiple votes simultaneously in multiple environments. Back office side, the CMS allows event managers to quickly enter questions and answer options, or even make last-minute changes in no time.
SURVEY AND EVALUATION QUESTIONNAIRES
With SharEvent you always have the pulse of the ongoing event and of the sentiment of attendees. Surveys can be created directly from the SharEvent back office and are fully customizable for questions and contents. They can be used to measure the satisfaction of the public with the entire event or its parts, up to a single section. It's possible to associate a unique code to each question thus allowing attendees to directly access the question they intend to answer and giving organizers the possibility to create surveys that are accessible only to particular audiences (such as only to attendees who are physically within a certain location/room). In this way, voting becomes more practical, faster, and more engaging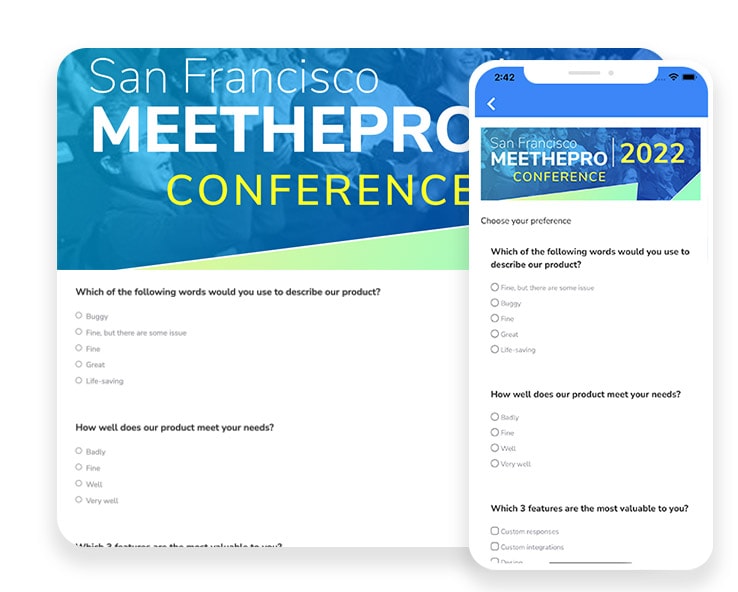 THE RESULTS OF VOTING ON SHOWTIME
With SharEvent's Showtime feature, electronic voting results can be screened in real-time, while people are still completing their voting. In this way, everyone can observe the process and the progress of its results. This can spur motivation and participation, and increase satisfaction and engagement.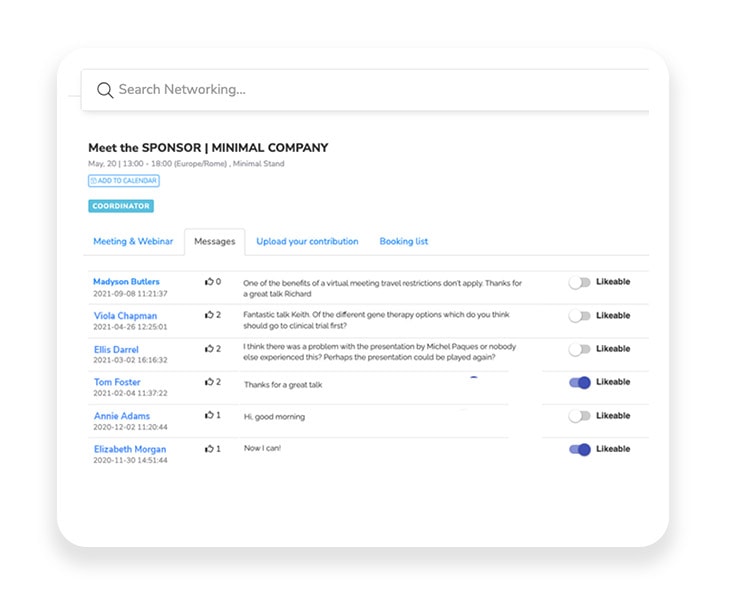 With SharEvent all event attendees can send messages and questions to session speakers and moderators, or they can make round tables more interactive by sending queries and questions to the panel.
With SharEvent there is no need for televoters to carry out electronic voting. Everything happens directly via the smartphone of each attendee. SharEvent is thus not only easier to manage, but it also reduces costs and it shortens the time required for each voting session. Voting results can also be viewed by each attendee on the same smartphone in real time.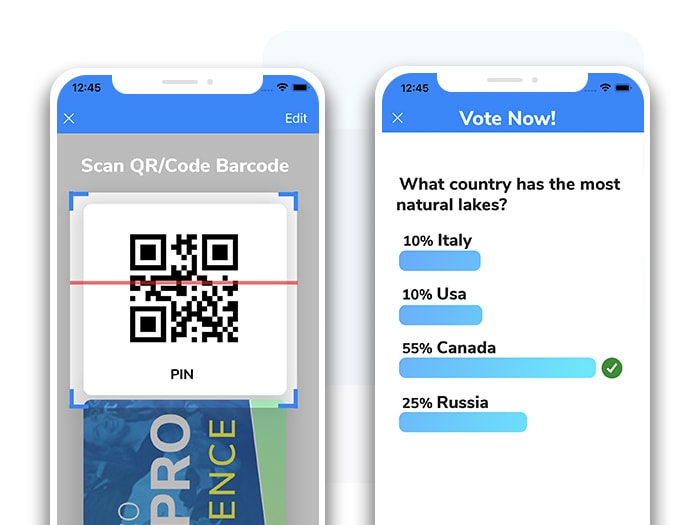 View real-time reports of the electronic voting activity: the data is always immediately available on SharEvent's CRM to guarantee the event management's full knowledge of response rates and of distribution of results on the voting population.
Start planning your event now