With SharEvent all the contents and materials related to the event are always updated in real time and available at any time.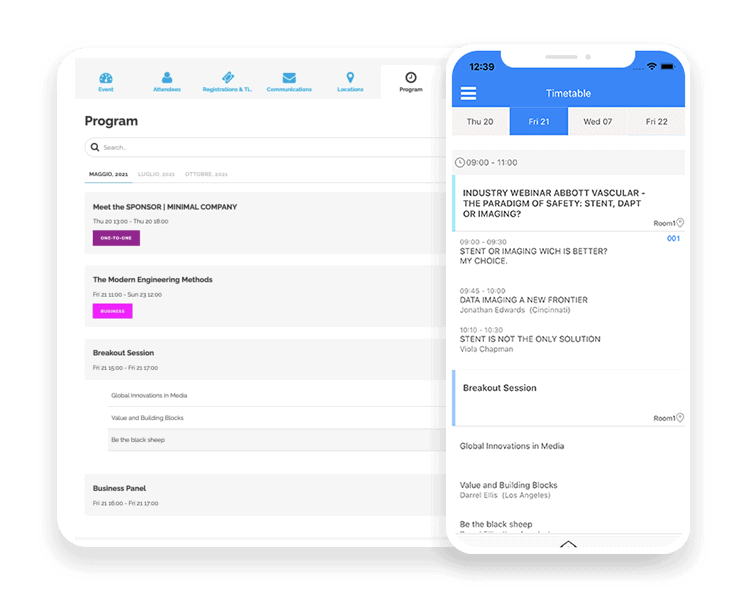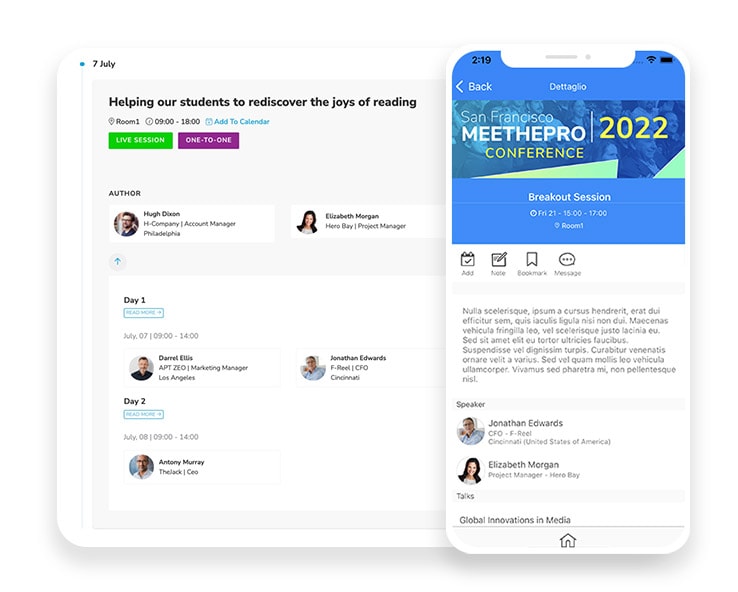 With SharEvent the program of every event becomes richer since it can be navigated by time and room and sessions can be displayed as extended or grouped, to facilitate consultation in the case of very rich programs. Attendees can see all details and receive all useful information to reach the venue by consulting the map.
SharEvent also allows you to further enrich the event program by inserting, for each session or speech, sponsors, timetables, images, synopsis, moderators, and attachments. For each session/speech, attendees can also send feedbacks and messages in real-time to the moderators/speakers.
All event materials can be made accessible in a text or pdf format and can also be made available after the event. In the event of medical conferences, the area can integrate an "abstract" tab to ensure optimal management of the entire upload process and visibility of the conference abstracts.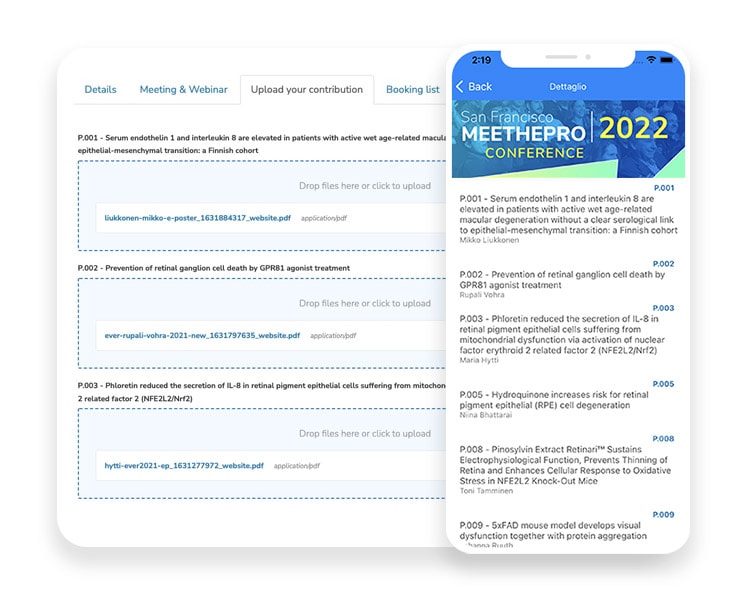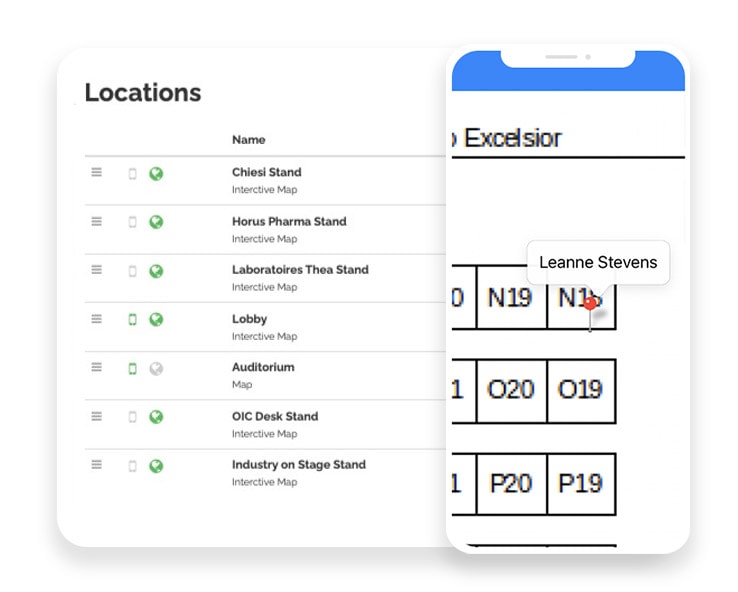 Listing of places and maps
All points of interest, from the event venue to the restaurants, hotels and places that are useful for enjoying the experience to the fullest are made available on every mobile device, along with all the necessary data and contact information. The geolocation and navigation feature, also helps attendees to quickly and easily reach the desired destination.
START BUILDING YOUR NEXT EVENT NOW