Organize and manage memorable virtual events through a single, complete software platform that is simple to use, flexible and secure.
Find out what a Virtual Event can become with SharEvent
A virtual event made with SharEvent is much more than a webinar and even virtual reality. It is an immersive experience that goes beyond the constraints of time and space thanks to the use of a technology tailored to the needs of organizers, speakers, participants, exhibitors, and sponsors.
The SharEvent virtual event software platform manages the complexity of each event in the simplest, most reliable and complete way.
SO THAT YOU DON'T NEED ANYTHING ELSE.
Easy and engaging Virtual Events
With SharEvent's platform virtual events become unique experiences, built around the needs of attendees, where exhibitors acquire leads, prospects and reliable data in real time and sponsors have all the visibility they want thanks to beautiful spaces and unique features.
EXCLUSIVE 3D ENVIRONMENTS
SharEvent uses only proprietary and custom environments, available in the catalog (hall, auditorium, exhibition spaces, meeting rooms, etc.), and that are brandable down to the smallest detail. Each event is immediately recognizable and capable of guaranteeing maximum visibility for organizers, sponsors, and investors.
SharEvent's virtual exhibition area has booths that can be visited 24 hours a day and are fully customizable at a fraction of the cost of a physical booth. In addition,
every action taken at the stand (from requesting an appointment to viewing a brochure) is measured and made available to exhibitors for other marketing actions.
Find out more about
SharEvent virtual fairs
Surveys, pools and evaluations can be created in just a few clicks
to increase engagement and increase the performance of any type of event.
The public can participate directly from their smartphone and see the results in real-time.
Find out more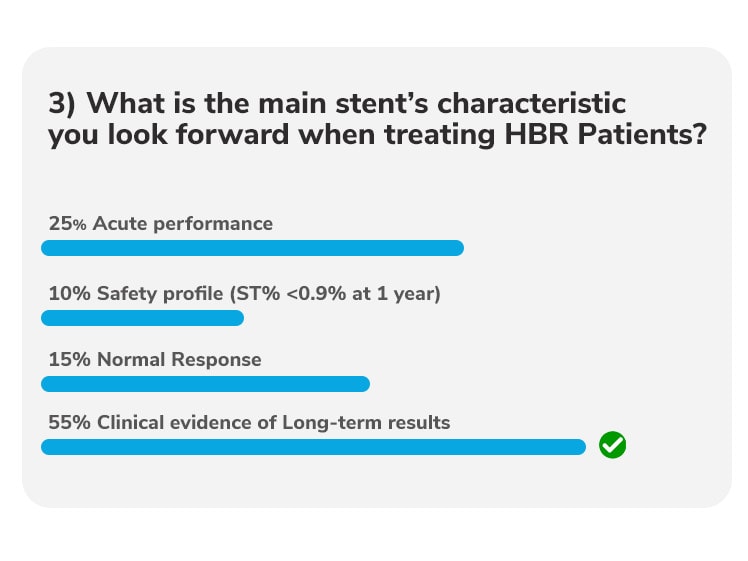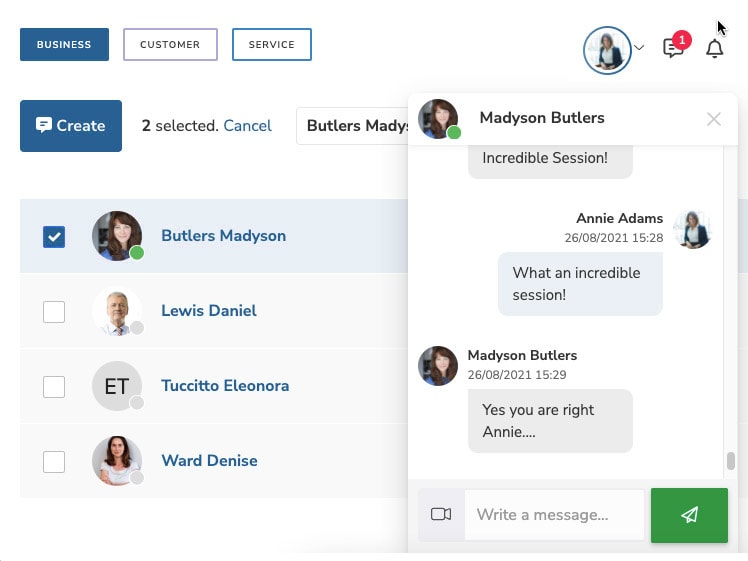 One-to-one chat can stimulate networking or discussion with panelists and speakers and push notifications can communicate updates and changes in real-time
to create engagement and cultivate relationships.
Find out more
SharEvent's gamification excites with games that are both beautiful and engaging, and it also facilitates learning and produce results.
Learn more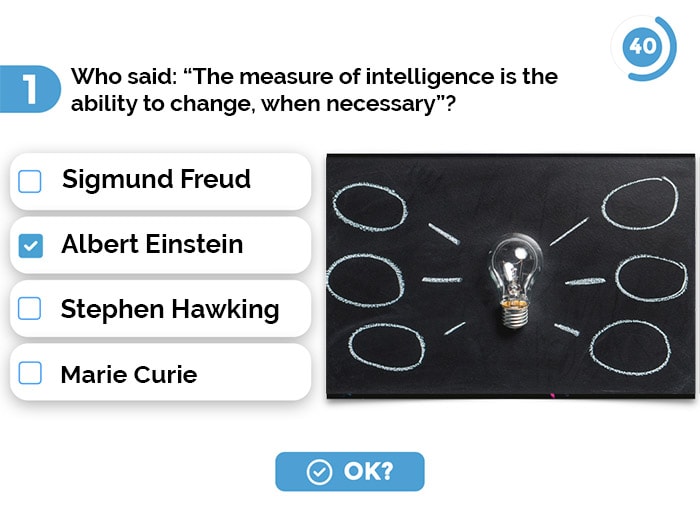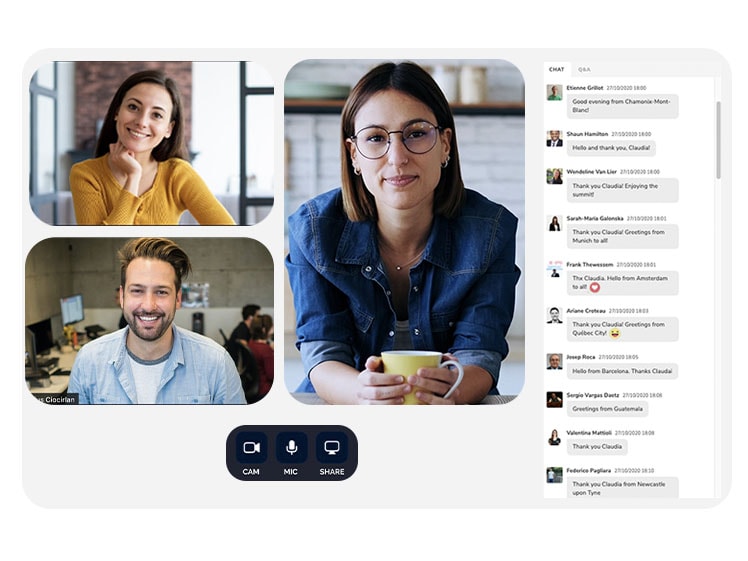 MULTIPLEX AND LIVE STREAMING
Parallel live streaming conferences or multiple webinar sessions? No problem: with SharEvent it is possible to manage parallel sessions in multiple rooms and coordinate live streams directly from the platform, with the video conference included, or through numerous integrations.
SharEvent is safe, simple, and flexible because the platform is designed specifically for events organizers, starting from their experience and their needs.
EXPERIENCES BUILT AROUND PARTICIPANTS
Events created with SharEvent combine beauty and functionality to increase attendee satisfaction and create valuable relationships for sponsors and exhibitors.
FROM ONLINE TO OFFLINE AND VICEVERSA
Using a single platform to manage all types of events, you can switch from an offline event to an online one and vice versa easily and without friction.
.
Data always available in real-time help to make the best decisions. Attendance statistics and attendance monitoring guarantee safety for accredited training as well.
.
Our Customers love SharEvent
Complete platform in every aspect, the new website builder is fantastic and made me abandon the use of wordpress which cost more and needed my constant attention. During the registration I manage to have everything under control and with the App at the event I have saved on personnel.
The platform provides ample opportunities for the participants. There are plenty of activities to do to keep their interest high during breaks. The virtual experience is fully customizable, which gives the event a personality that mirrors the physical event we did in person anyway.
The interactive exhibit area was better than expected and generated tons of stats for sponsors.
Great support for my event from start to finish, SharEvent was a pleasure to work with.
Start planning your event now
TURN YOUR VIRTUAL EVENT INTO A COMMUNITY OF ACTIVE, INTERACTIVE AND ENTHUSIASTIC PEOPLE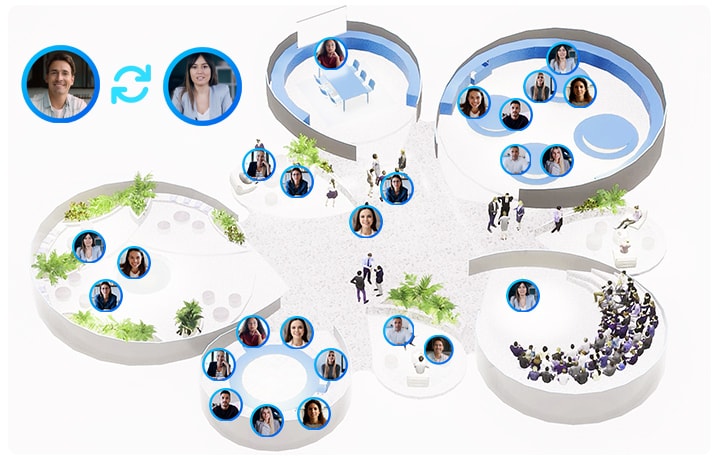 Companies who have used the SharEvent platform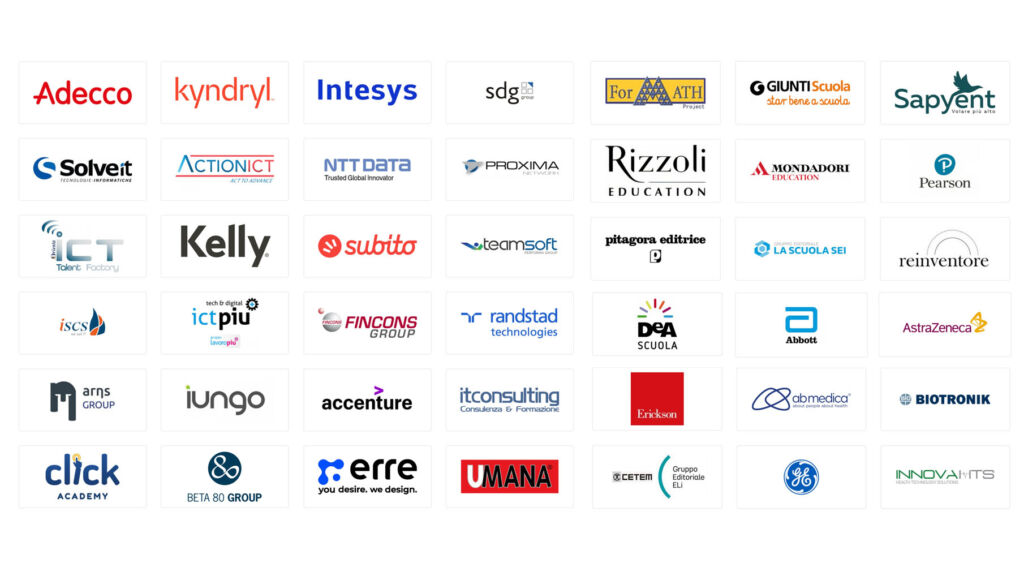 SOME TIPS FOR CREATING MEMORABLE EVENTS