Custom routes and reserved areas
Create personalized paths and individual agendas for participants, speakers, sponsors. Allow delegations participating in third party events to always have the information and documents necessary to optimize their participation.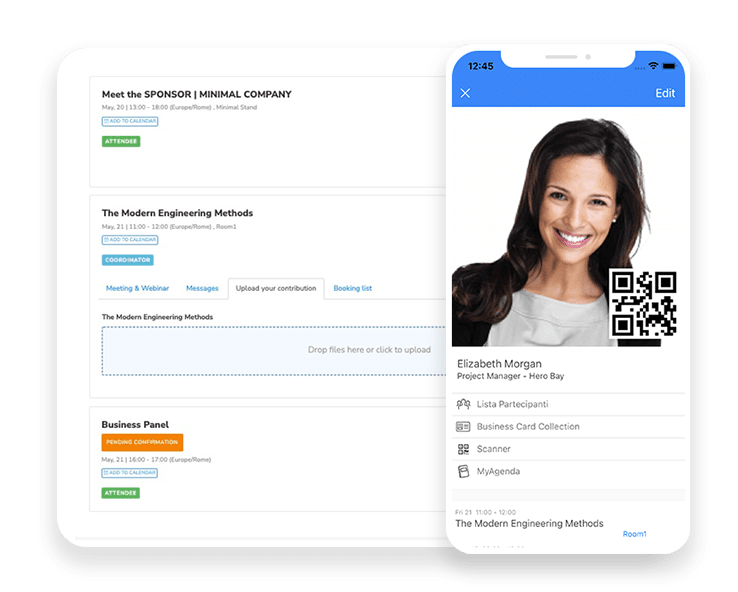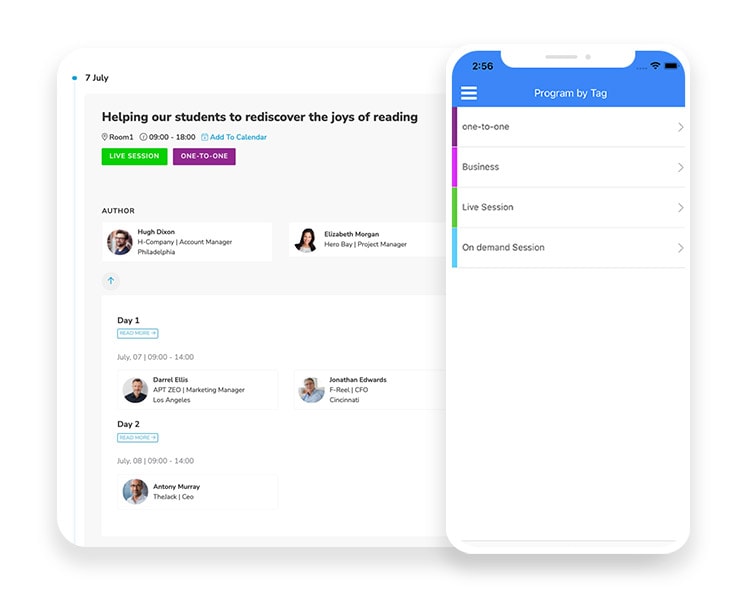 SharEvent allows each event participant to create personalized paths within the event's program by using tags. This creates a personalized to-do list within the app that includes access to the details of each meeting without having to browse the entire program, every time.
Create different ways of experiencing the event for different types of users (ie. delegates, faculty, sponsors, and so on). This way you can offer to each type of audience all the information they need to optimize their participation with personalized paths, confidential documents, and all the necessary documentation (such as transport tickets, hospitality vouchers, transfer passes, or badges to access a dedicated area).
Access to reserved areas is linked to a personal login and password combination, to ensure maximum data confidentiality. Inside the personal area, users can create their own personal card with photos, data and contacts to make themselves visible and to interact with others through the App. Not only will this enrich the experience itself, but the exchange of information, and the process of networking, will also be fostered.
This feature is ideal for corporate delegations that participate in third-party events or to allow the creation of personalized paths based on the type of user within any other type of event.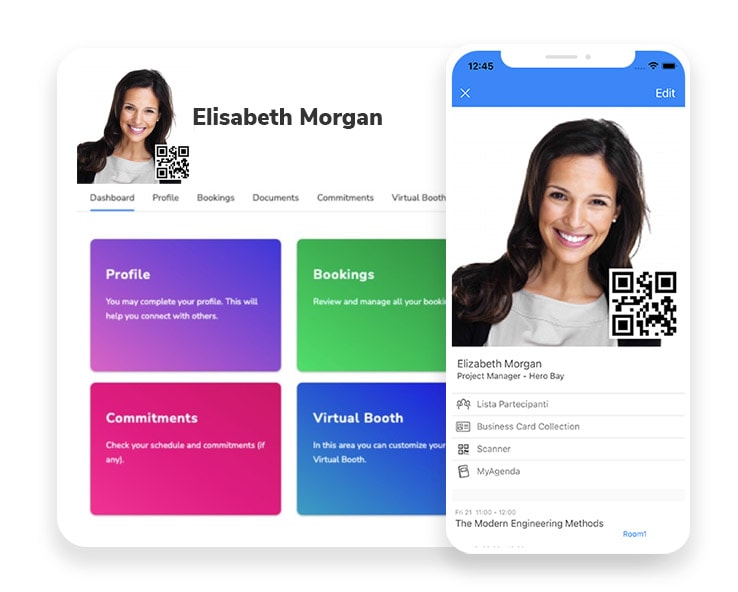 Start planning your event now