The perfect app for check-ins and
the management of guests and
attendees. Simplify you life with
SharEvent
SAVE TIME, ENERGY, AND MONEY WITH SHAREVENT
An intuitive platform, simple in design but rich in features in order to gather all the data you need during the check-in procedure for your guest list.

Invite people to your event with custom, tailor-made emails and manage all your communication needs in seconds.

Create custom web pages and websites with your event's graphics and have your participants register online.

Check-in guests directly from your smartphone through unique QR codes for each attendant.

Enjoy a real-time, detailed report on all data related to the event's performance, on the engagement and the sentiment it generates and on access verification. Use them to optimize your activities in real time.
DISCOVER THE GUEST LIST &
CHECK-IN APP
Import your guest list in .csv format or enter them by hand through the management software. Configure the App and send tickets. Create the best possible experience, both for you and your guests.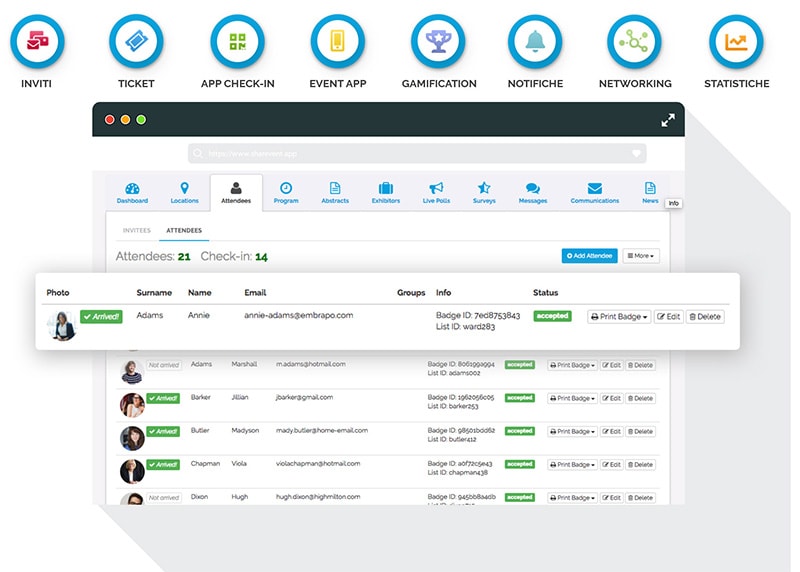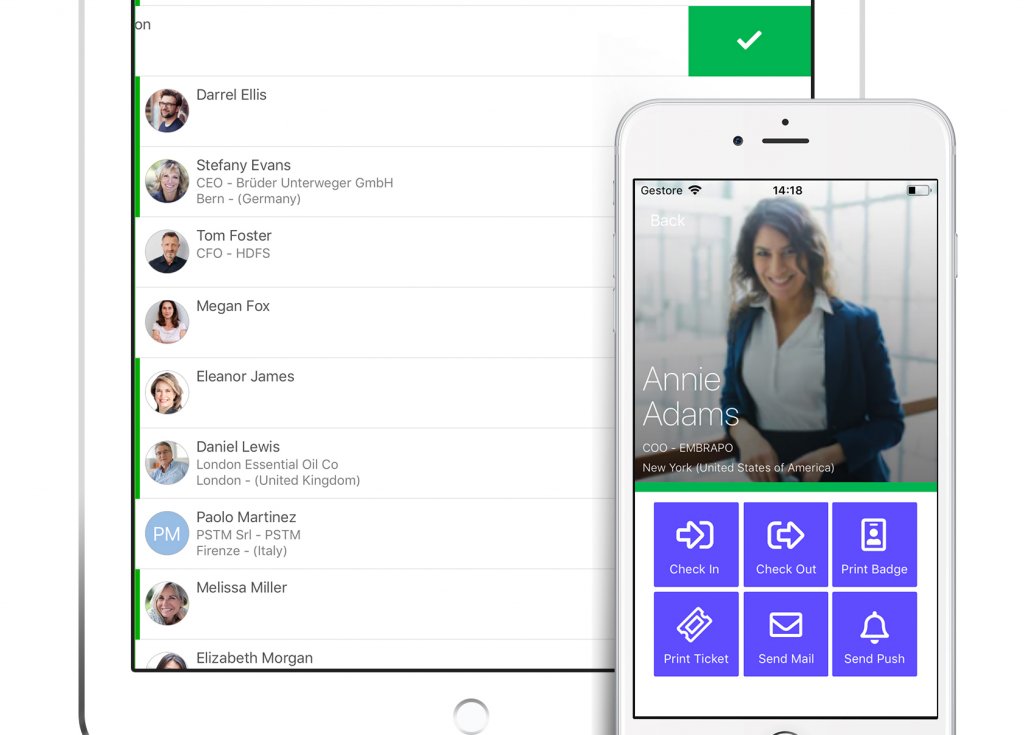 Print badges or use the App to check attendance and access. Forget about paper lists by checking attendees in via smartphone. Works like a charm with lists of over 2000 participants.
Analyze check-in and check-out times, enjoy visual reports for each session, or download a complete report from the stats page.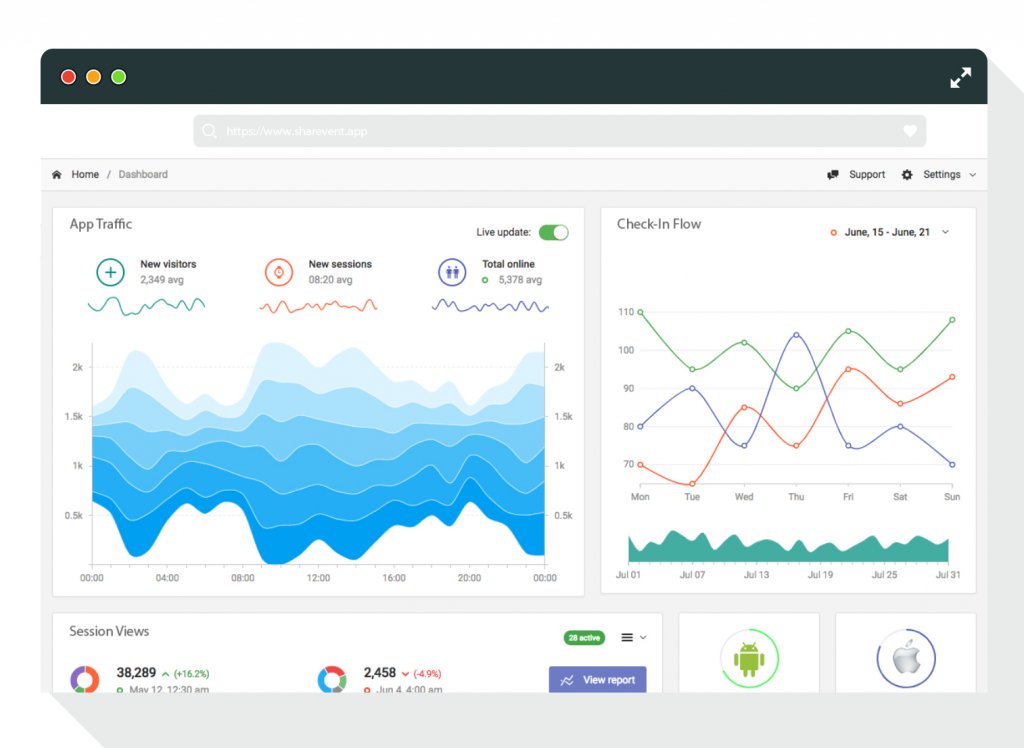 Enjoy a better on-site experience during your events, manage your guest list with our check-in App.
up to 300 participants
Email support
Check-in App
SharEvent App for attendees
1000 emails included
One-click event website
Up to 1000 participants
Email and phone support
Check-in App
SharEvent App for attendees
3000 emails included
One-click event website
Starting from

 690 Euros/ event
more than 1000 participants
Email and phone support
Check-in App
SharEvent App for attendees
Emails included
One-click event website