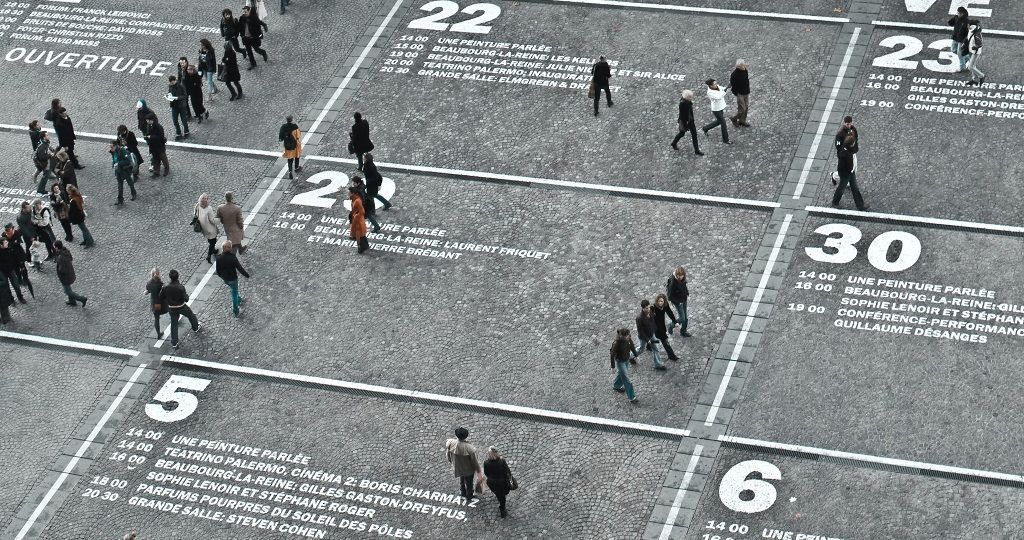 In our previous post we addressed the issue of how the pandemic caused many changes in the world of events, and also of how it accelerated some of the changes that were meant to happen anyway. Among the things we pointed out were the changes in the event structure and in the schedules of online events.
We feel the need to return on the topic with an ad hoc post now because many of you showed us a great interest the theme.
So today we are about to write on
how online events are planned
and why we should all start to change this how.

The question is almost trivial: "Why can't we continue to plan ad structure our events as we have done until now when they were physical?"
The short answer is: because now they are no longer physical, they are online events.
The most interesting and useful answer, though, is the one that brings us to consider at least three factors: time, space and sociality. Let's see them one by one.
1. The time factor and why it matters
As long as events were physical, our stakeholders would come to the venue. This alone seemed to be a good way to capture their attention from the start. If a professional decided to come to Milan for three days, for example, he or she had decided to spend three days of his/her life with us and was therefore available to give us his/her full attention. Our entire program of the event could be built on this basis: we would make the day of our interlocutors, we would mark it, and we would have full authorization.
What changes with online events, then?
Everything changes. Now that it is no longer the audience that comes to the event, but it is the event that goes to the audience's home, the event competes with all the other elements that are part of people's lives, interruptions, distractions, chores and other people included.
This means that in planning training sessions rather than workshops or chat sessions, meetings and visits to the exhibition area, we must foresee the possibility of fractures, interruptions in the experience, and let them compromise as little as possible the effectiveness and pleasantness of the entire experience.
We must get the attention of our audience
where it is granted, rather than
think that we acquired it once and for all.


2. Why you should always carafully consider space
A physical event needs areas set up specifically for different activities. A good space-design must therefore not only allow people to reach all the places easily and on schedule, but, perhaps also that while going from A to B they go through C which, coincidentally, is the exhibition space where we think they will find some interesting things.
And in the case of an online event?
Our attendees will not have to move, physically, and they will not therefore have the hassle of being on time in going from one place to the other, but this could also be the very reason that some activities become less appealing. For example: how could we stimulate the attendance of some spaces or suggest the exploration of areas of our virtual environment?
How can we make a virtual spaces work
as we've done with physical ones
if we don't start thinking about a new experience to live inside them?

On the other hand, a virtual space also allows us to do things that its physical equivalent does not allow, such as having stands and exhibition areas open 24 hours a day and completely reversing the experience, given that it's no longer the customer who goes to the stand, but the company that goes to the customer, in all its richness.
So, if on the one hand the online takes away something, on the other it adds something else and the ability becomes that of knowing how to dose the new and different ingredients in a new balanced recipe.
3. Sociality: why I hate thee and whiy I love thee
Last aspect, the sociality. With physical events solitary spaces such as private seminars, reserved consultations or one-to-one appointments were distinctive elements of the offer of an event, forms of exclusivity that professionals looked upon with favor and that they appreciated as customize an otherwise shared experience.
Now that we spend so much time alone, our needs, even as people, have changed. We have all experienced it, more or less.
Indeed, we are so bored of loneliness that we feel the opposite need: that of recovering sociality and the sharing – of spaces, times, experiences – which, unfortunately, is shrinking in our physical experience.
This is why the values are reversed: the activities are more appreciated the more they are shared, the workshop rooms are "furnished" with the virtual presence of other people and ample space is given to chats, messaging systems, voting and online assessments.
Everything that contributes to give humanity
to the experience you are trying to create
in the virtual environment has to be put into play.

How do we know all this?
Since Covid invested our lives and our work, we invented, designed and created the technology that would allow event managers to better face the challenges imposed by the crisis. Together with this we resumed the activity of planning events with our clients – something we used to do mostly years ago, when SharEvent was born and began to support its first big events – to help them face change without being overwhelmed by it.
For this reason, if you believe you could use not only our technology but also our experience, we are here for you, just drop us a line and we will start building your next event together.